SARS' stance on cryptocurrencies

In 2018, SARS declared that crypto-assets, commonly known as cryptocurrencies, are subject to normal tax rules. The onus of declaring any crypto-related taxable income, in the tax year in which it's received or accrued, is on the taxpayer. 
A cryptocurrency is a digital asset that's traded on a network distributed across a large number of computers. It's designed to work using cryptography – a decentralised structure for making, creating, and transferring assets. The decentralised nature of cryptocurrencies is what allows them to exist outside the control of governments and central authorities.
In South Africa, SARS doesn't view crypto-assets as currency for income tax or capital gains tax purposes, but rather as intangible assets with three possible scenarios:
Mining: Conducted by verifying transactions in a computer-generated public ledger by solving complex computer algorithms.
Cash exchanges: Exchanging local currency for a cryptocurrency (or vice versa) by using cryptocurrency exchanges or through private transactions.
Barter transactions: Using crypto-assets to purchase goods or services.
Do I need to pay tax on crypto-assets?
Yes. Normal income tax rules apply to crypto-assets and affected taxpayers need to declare crypto-asset gains or losses as part of their taxable income.
How it works
SARS states that following normal income tax rules, income received or accrued from crypto-asset transactions can be taxed on your revenue account under gross income.
Alternatively, gains can be regarded as capital in nature, in line with the Capital Gains Tax (CGT) paradigm. Determining whether an accrual or receipt is revenue or capital in nature is tested under the existing legal system.
Taxpayers are also entitled to claim expenses associated with crypto-asset accruals or receipts, as long as the expenditure is incurred in the production of the taxpayer's income and for purposes of trade.
Base cost adjustments can be made when they fall into the CGT paradigm. Crypto gains or losses are broadly categorised by the three scenarios listed above – mining, cash exchanges, and barter transactions. Each of these gives rise to distinct tax consequences.
Record your gains and losses
Because no cryptocurrency trading platforms provide taxpayers with an income tax certificate, you need to keep accurate records of your holdings and any profits or losses for the current tax year so that you can accurately declare them.
Prepare for penalties if you don't declare
SARS charges taxpayers penalties of between 10% and 20%, as well as interest on late tax payments due when income from crypto-assets isn't disclosed. However, if they have sufficient evidence that you are intentionally evading tax, that penalty can climb to between 150% and 200%.
Contrary to popular belief, cryptocurrencies are not invisible to SARS. They can track and trace transfers to and from a taxpayer's bank account to a cryptocurrency platform, and they're in the process of building technical expertise to increase their investigation capabilities.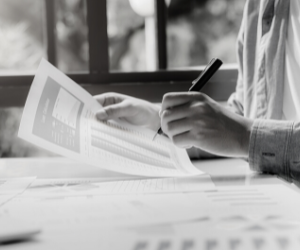 Cryptocurrencies are subject to normal tax rules, and the onus of declaring any crypto-related taxable income, in the tax year...
Read More