8 Must-have leadership skills

Good leaders have skills that enable them to get the most from their teams and, as a result, growth and success – not just for themselves, but for their employees, too. 
Agility and adaptability
Being able to adapt to both internal and external changes – even if that means working outside of your comfort zone – is a key leadership skill. The best leaders get out of their comfort zones and quickly adapt to changing work conditions. They wear multiple hats and problem-solve or improvise as necessary.
Lifelong learning
By developing a mentality for lifelong learning, you'll ensure you're not left behind by changes in your industry – and this gives you a competitive edge.  
Accountability
One key way to develop leadership agility and adaptability is to be accountable and responsible. Accountability also reinforces a leader as reliable. A leader that does what they say they'll do encourages team support and a culture of accountability. 
Good communication skills
Keeping the line of communication open with your team is a key leadership skill. This means not only being able to clearly and succinctly explain goals and tasks to staff, but also being able to listen, tell stories, and deliver presentations, among other activities. Being able to share clear messages and make complex ideas easy to understand will go a long way to ensuring your business's success. 
Confidence and humility
Great vision alone can't achieve results if you don't have the confidence to act. Confidence comes with time and it's also something you should look out for from team members. The ability to focus on your end goal and uplift your team at the same time, rather than focusing only on yourself, is how everyone, and your business, succeeds.  
Strategic thinking
Critical thinking when faced with challenging situations or difficult decision-making is another key trait in a strong leader. The ability to research and objectively scrutinise decisions to achieve organisational goals is how you'll know you're on the right track. 
Creativity
A creative leader can brainstorm new ideas and inspire others to be creative and innovative. Innovation is at the heart of every company and its genesis is ideation – the ability to develop great ideas. 
Mentorship
A good leader knows how to mentor others and bring out the best in his or her team. For these leaders, positive reinforcement, clarity, motivation, and rewarding achievements are the primary focus for developing new leaders and getting the most from their teams. 
Counteractive specialises in financial planning and business performance.
Call today for an introductory consultation.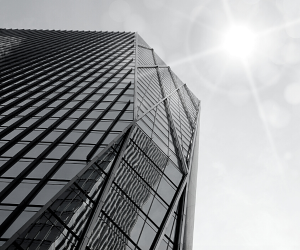 Planning for the future involves more than just accumulating wealth; it requires understanding the intricacies of estate duty – the...
Read More