Director or Shareholder: Who does what?

To register a company, it must have at least one director and one shareholder when the company is formed. A company director is a member of the company's board and it's the board of directors' responsibility to oversee the day-to-day running of the company. What else should you know about the differences between directors and shareholders?
Shareholder vs Director
While both directors and shareholders are important in a company's structure, the roles are different – directors manage the day-to-day operations of a company and shareholders own the company by the shares they hold. In South Africa, the minimum number of company directors must be one for a private company and at least three for a public or non-profit company.
Shareholders can be directors, and directors who are shareholders will be issued share certificates that indicate the number of shares they own in the company. An important distinction is that a shareholder does not have to be a director.
Another distinction worth mentioning because it's often confused is that under the new Company's Act (2011), directors are usually found in Pty (Ltd) or private companies, while a member is found in a CC. Directors also don't automatically own shares in a private company but members of a CC do hold the percentage of shares they own.
Can a company be a shareholder?
If a company is registered with the CIPC and has a registration number, the company can be what's known as a juristic shareholder – in other words, it owns shares in another company that has a different registration number. A registered trust can also be a company's shareholder.
Who's liable for company debt?
A director is not personally liable for company debts. If the company is being sued for outstanding debts and the company can't afford to pay the debt, it's the company's assets, not the directors' that are at risk. If an asset is bought under the name of the company (car, house, laptop, etc) this will then be classified as the company's assets and not the personal assets of the director.
Structuring your business can be confusing
Talk to us about the best way to do this and how best to manage your company's secretarial responsibilities.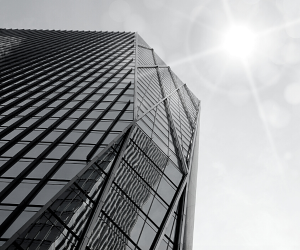 Planning for the future involves more than just accumulating wealth; it requires understanding the intricacies of estate duty – the...
Read More