Getting the measure of your financial reports

Are you measuring the right financial information to make good business decisions? If not, the chances are you need a good accountant to help you.
But how do you know if you're on track or not? If you're not checking and adjusting your financial records or finding it easy to interpret data from your bookkeeping processes, you're probably out of your depth.
A good accountant will interpret and analyse your accumulated financial data. They consider your company's big picture and provide you with financial advice and tax guidance. They also offer assistance on what to do about potential problems and how to prepare for the future. 
Other typical tasks performed by an accountant, include: 
Compiling reports; performing audits; and preparing financial reports, income statements, and balance sheets.

Presenting information required for forecasts, showing business trends, and highlighting growth opportunities.

Advising you about financial decisions and their potential impact on your business.

Submitting and consulting on tax, reducing your tax liability, and representing your business at SARS if you're audited.  
Whether you're able to do all this yourself, or if you have an accountant to support you, you need to be measuring the right financial information to make sound business decisions.
Three basic financial statements for decision making
The three most common financial statements are your balance sheet, income statement, and cash-flow statement, which give you an accurate picture of your business activities over a defined period. When you evaluate this data, you're better positioned to make operating decisions, such as whether you're in a position to free up cash for operating expenses or if you need to apply for credit.  
Balance sheet
The information in the balance sheet drives many business decisions. By examining this report, you may discover that there are six weeks of sales sitting in accounts receivable. By changing credit policies and focussing on collections within 30 days, you will have more funds available and less need to apply for credit. Your balance sheet also helps you find growth opportunities or improve efficiency. 
Cash flow statement
Your cash-flow statement is one of the most important documents for making management decisions. While your business may look profitable based on standard accounting methods, your cash flow statement tells you whether your company has the cash to pay its bills over the short term.
While your net income and earnings can be manipulated to paint a healthy financial picture, your cash flow statement presents the reality of your company's ability to maintain operations. A drop in your operating cash flow ratio should trigger a red flag, indicating the need to reassess pricing, inventory, overheads, debt, and other short-term decisions to improve the company's cash position.
Income statement
Your income statement is significantly different from your cash flow statement because it includes intangibles, such as depreciation, but it doesn't show when revenue is received or when payables are paid. However, it does show projected profitability over a period, and it's useful for comparing your performance – either against other companies of a similar size in your industry or to the same period in your business for a previous year. This data helps you make decisions that control operating expenses and the cost of goods sold to keep profit margins intact.
It's easier in the cloud
Cloud-based accounting software, such as Xero, helps you track your finances by providing these essential reports. And, because it's in the cloud, you can collaborate with your accountant in real time when you need help making sound financial decisions.
If you need help deciphering your financial reports to make good business decisions, 
set up an introductory call with Jaco Swart at Counteractive today.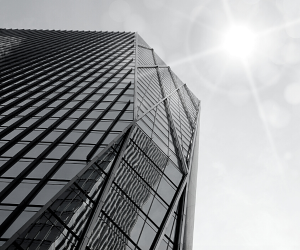 Planning for the future involves more than just accumulating wealth; it requires understanding the intricacies of estate duty – the...
Read More