How technologically resilient is your business?

Running a business in the current economic environment requires skill, not only for navigating the rapid acceleration of digitisation and the multifaceted working environment but also for the increasing rate and complexity of variables business owners need to consider. When facing these challenges, technology – and how well it's used – plays a key role in building a business that will thrive in the future.
Digital technologies and the Cloud offer a solution, not only for keeping the doors open but also for reaching global markets. They also offer business owners an opportunity to enhance productivity, use their resources efficiently, and organise their business processes in a leaner way.
However, many businesses are still lagging in their adoption of digitisation.
ADOPTING TECHNOLOGY
Digital transformation, such as cloud-based business operations, isn't only about adopting new software, technologies, and processes, it's an entirely new and innovative way of managing core operations. And, because of this, business owners have many considerations when initiating a digital transformation programme – from how staff will react to the change and how it will impact customer relationships, to how it aligns with business goals.
With these elements well thought out, digital transformation will empower organisations to take their business into the future, and position them to withstand competition and grow into new areas.
THE CHALLENGES
Not every part of running a digital or cloud-based business is simple. Here are some obstacles you may encounter:
Operational complexity – building the capabilities, software and systems you need isn't easy and can make scaling and delivering products difficult, particularly for those starting a cloud-based business.
Customised vs generic – many businesses need customised services, which is a challenge with generic cloud-based software.
Tech reliance – whether your business is cloud-based or just uses a lot of cloud computing services, you'll struggle to function if technology (such as your internet connection) fails.
Data security and privacy – ensuring a quality service from your vendor and that they're equipped to secure your sensitive data and protect your company against cybercrime can be overlooked.
Application performance – do your homework and consider whether application features match your requirements before making a change.
THE BENEFITS
For many business owners, it's the reduced operational costs and resources that motivate the change.
Here are a few of the more significant benefits you'll experience when moving to digital:
Data gathering – not only having the ability to collect customer data but then also optimising it for analysis is what will improve your intelligence and drive your business forward.
Integrate applications – by consolidating resources you're able to reduce vendor overlap and benefit from one central operating system.
Data-driven insights – by unlocking customer insights you'll better understand your customers, which will help drive business growth.
Customer experience – digital transformation offers your customers a seamless and more intuitive experience and better options for purchasing and communicating.
Increased profits – 80% of companies that have made the switch to digital report increased profits and 85% have increased their market share.
More agile – businesses that operate digitally are better able to increase their speed to market and are faster to innovate and respond to market changes.
Better productivity – with streamlined workflows and automated processes, productivity improves.
Digital transformation changes the way businesses operate, and systems, processes, workflows, and culture are all part of this process. This transformation affects each business level and centralises data for more effective operations.
If you're considering a digital transformation for your business, perhaps consider beginning with cloud-based accounting. Not only does it make collecting and processing information fast and efficient, but it also helps you make more informed decisions and allows for quick, easy collaboration with your accountant.
Talk to us about getting the most from your financial data if you're serious about growing your business
Get in contact with us today.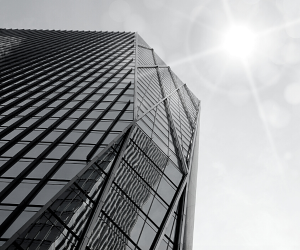 Planning for the future involves more than just accumulating wealth; it requires understanding the intricacies of estate duty – the...
Read More