Is your accountant a number cruncher or advisor?

If you're only using your accountant to crunch numbers and provide tax advice, you're doing your business a disservice. When you build a strong relationship with your accountant, you'll benefit from a level of expertise that you probably don't have when you want to grow, navigate challenges, or create wealth in your business,.
More than just someone who provides historical reports, your accountant can add great value by offering critical insights that help you make strategic decisions.
Sadly though, many business owners either don't have an accountant who offers more than just monthly reporting, or they're not aware of how to fully maximise this relationship. Even if you have a detailed understanding of your financial position and operational strengths, you may never tap into these all-important insights. It's a missed opportunity.
Why you want an accountant who's able to provide you with sound advice:
1. Your accountant acts as a business partner
If you consider your accountant as the financial arm of your business, not only will your business benefit but you'll have a collaborative and fruitful working relationship. The more your accountant understands your business, its culture, your financial history, and long-term strategy and goals, the better the job they'll be able to do.
2. Streamlined accounting processes
Forward-thinking accountants use technology, such as Xero, to help you fully understand your financial reporting so you can make quick decisions. It also helps you complete your accounting tasks faster using recurring invoices, cloud-based invoicing, quotes to invoices, inventories and purchase orders, and automated bank recons.
3. Forecast cash flow and scenario planning
Predicting inflows and outflows of cash in your business is vital. Your accountant's insights and the tools at their disposal will give you the reports and recommendations you need. With a good accountant advising you at every step, you'll be able to build contingencies into your planning.
4. Business planning and budgeting
Your business plan is another area where your accountant can add value, particularly if they have experience working with other businesses similar to yours. Its your accountant's insights and their ability to test that each part of your plan is sound, which are most valuable to your long-term strategy. Additionally, if your accountant has access to your budget, they're able to give you financial analytics and forecasting to track your business's health and make recommendations based on trends.
5. Keeping compliant
Immersed in the day-to-day operations of your business, tax and VAT filing deadlines, and changes to legistation can easily slip by unnoticed.
When your accountant operates as the financial arm of your business, they'll ensure you don't miss deadlines and other compliance obligations. They'll also help you structure your business in a way that makes it as tax efficient as possible.
These advantages are just the tip of the iceberg of what you can expect when you have a strong working relationship with an accountant who becomes your trusted advisor rather than you're your number cruncher.
Are you looking for an advisor rather than just a number cruncher to support you in your business?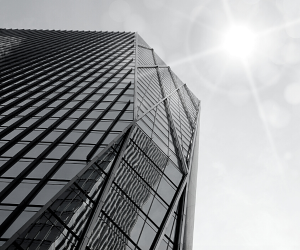 Planning for the future involves more than just accumulating wealth; it requires understanding the intricacies of estate duty – the...
Read More