The unsleazy way to get new customers

To grow your business and increase your profit, you need a steady flow of new customers buying your products or using your services. But you know next to nothing about marketing and closing deals makes you feel sleazy. Unfortunately, there's no way around it for business owners. You do need to market and you do need to close deals.
So, here are some tips to help you get on with it without feeling like you're selling your soul!
Know your audience
The first and most crucial step to marketing your business to prospective buyers is to know your audience. Once you know what their problems are you can plan your messaging to not only show that you understand their challenges, but you'll also be able to communicate how you can solve these problems for them.  
Offer value
You can try to buy the attention of prospects, which can feel sleazy, or you can earn it. By being crystal clear about the problems you solve, and the people you solve these problems for, you can then show up consistently, sharing ideas generously and freely to build trust. This will eventually lead to an exchange in value – in other words, your free information for a sale.
Find ways to prospect online
Do your research to determine which of the online marketing platforms will work best for your business. So popular options include:
Email
Social media platforms (Facebook, Twitter, Instagram)
LinkedIn
Electronic newsletters
Website
Forums
Find ways to prospect offline
Even in this digital age, offline prospecting is still powerful when looking for new business. Activities include:
Telephone marketing
Direct mail
Trade shows and conferences
Print, TV and radio advertising
Face-to-face networking
Make the most of social proof
Genuine customer reviews and testimonials can dramatically boost the trustworthiness of your business, so don't shy away from sharing great customer feedback.
Use your network
Ask happy customers to refer you to their contacts, or ask for referrals within your niche on LinkedIn.
Promote your offering on multiple platforms, and consider letting your clients know that if they refer you to someone new, they will be rewarded.
Leverage LinkedIn
Use your professional contacts to maximise your reach and brand visibility. Participate in group discussions and pinpoint your ideal clients according to industry, company, and location using a LinkedIn Premium account. Once you notice that members are showing interest, add them to your prospects' list and then pitch them.
Develop strategic partnerships
It could be said that you are only as good as the partnerships and the network you create. By developing strategic partnerships with companies that do not compete directly with your business, you'll make it far easier to find new clients. Your strategic partners will send clients your way, and you'll do the same for them.
Make prospecting a daily habit
To keep your sales pipeline full of leads, you have to prospect. And, when done correctly, it's the fastest way to increase both your conversion rates and closing rates.
However, leads won't just fall into your lap. You've got to take action for something to happen. Just as you would block a consistent time in your calendar for your daily workouts, it's just as important to book a consistent time in your calendar to prospect every day.
If you're looking for an accountant who'll help you grow your business to improve your profit,
call Counteractive today.
LET'S TALK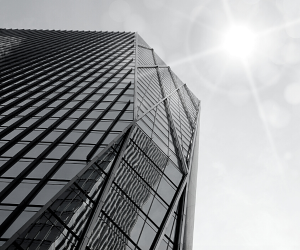 Planning for the future involves more than just accumulating wealth; it requires understanding the intricacies of estate duty – the...
Read More