Why choose Xero for your growing business?

Why do we recommend Xero cloud-based accounting software for growing companies? For starters, because its plans easily accommodate the different stages and needs of developing businesses, its pricing plans are based on features and not on the number of employees in an organisation, and because it's user-friendly and integrates with over 1 000 third-party business apps.
What does this mean for your business?
At Counteractive, we believe in empowering our clients to fully understand their financial reporting so that you can make informed business decisions on the fly. Both Xero's user-friendly layout and accessibility mean that, regardless of your or your team's accounting knowledge, you're able to find the financial information you need quickly and easily. We also appreciate how Xero makes complex accounting statistics easy to understand.
Making accounting less tedious
By saving you time and streamlining processes through automation, Xero helps you complete your accounting tasks faster using:
Recurring (repeating) invoices – For customers that you invoice regularly, you can set up recurring invoices that will be sent out on the date and frequency you determine. You can also activate automatic payment reminders to help you get your money in on time.
Cloud-based invoicing – Because Xero operates in the Cloud, you can create, edit, and automatically email invoices directly from the software. And, because Xero integrates with many of the payment apps, such as PayPal and Stripe, you can also accept payments online.
Quotes to invoices – The process of converting a quote to an invoice is quick and simple. You can also attach files and photos to your invoices and quotes.
Project time tracking – A unique feature for Xero is its free Xero Projects app that allows you to record time and costs for projects, and then create invoices and reports based on this data.
Inventories and purchase orders – For basic inventory management, Xero keeps track of stock as you create quotes and invoices. For more complex inventories, Xero integrates with an app.
Bank recons – Xero makes the bank reconciliation process easy by letting you know when bank statement lines are ready to reconcile. It uses machine learning to predict more accurate matches, and you can create bank rules and cash-coding features to speed up reconciliations.
Advanced mobile capabilities – Xero's mobile app capabilities have been reviewed as beating many of the other accounting software out there. You can view your cash flow, access customers or vendor information, reconcile transactions and send invoices on the fly. And, if you're using the Xero Expenses and Xero Projects apps, you can use all those apps' features on the go.
State-of-the-art security – Xero operates bank-grade encryption and permissions for employees and finance staff depending on their access requirements.
OUR 50% OFF OFFER FOR YOU
At Counteractive we believe that Xero is the best accounting software for growing businesses. Not only is Xero's leading cloud-based accounting software continually, and rapidly, evolving and setting global standards, but we're also seeing remarkable benefits for our clients who have made the switch from desktop packages. In fact, we're so serious about it that we're offering a 50% discount (on a six-month trial) so you can try it for yourself.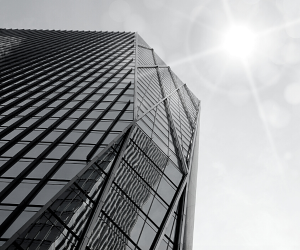 Planning for the future involves more than just accumulating wealth; it requires understanding the intricacies of estate duty – the...
Read More